Heid O' The Hill
'Heid O' The Hill' is an art and heritage project taking place in Broomhill, Greenock, facilitated by RIG Arts in partnership with River Clyde Homes.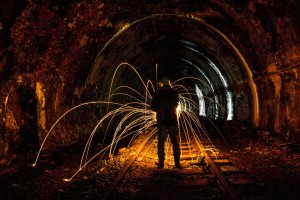 The Broomhill area is currently undergoing a major regeneration which RIG Arts is delighted to be part of. We aim to create community spaces and activities for the area that are sorely lacking at the moment. Free art and photography workshops are available to all local residents. These workshops have created great work using exciting and innovating methods including 'light drawing', drone filming and stone carving.
For more information and all the latest news and images on this project visit the 'Heid O' The Hill' blog https://heidothehillblog.wordpress.com/
Current and upcoming classes include heritage based textile classes, film workshops, workshops for the creation of a Broomhill walking trail and Broomhill mural.
For more info on any of these classes or if you'd like to be involved contact info@rigarts.org.